HOW DID YOU TURN THESE EXPERIENCES INTO XYC-LIFE?
After some time in 12-step programs and a couple of drug relapses, I had stayed sober for a while longer than before and was struggling emotionally. I was unhappy, carrying a heavy burden that wouldn't seem to shift, no matter what I did. I was introduced to an initiation into manhood by the Mankind Project, an international organisation which aims to create a safer world by growing 'better' men. I was sceptical and reticent to say the least, but I was desperate. I couldn't afford the cost and was sponsored to attend.
It was all new to me and an eye opener. Like the 12-step program, it didn't 'take' immediately. I started looking at what creates the kind of anger and shame I felt, where it may have come from and how to heal it, the way I behave and feel, why I see the world the way I do and the impact of my actions and behaviour on the world around me. I started to create a new way of life for myself and began my journey to become more of the man I had always wanted to be, the man I had felt unable to be.
Here began the next phase of my journey of personal discovery. Learning what made me tick and why. Asking myself, how can I become a better man and leader and how can I step into and understand my value and what have I to offer others and the world around me.
I didn't have one particular 'light bulb moment' that changed it all. I have found that in life there are multiple moments of realisation and awakening. What happened next was that I got involved in working with men in a therapeutic context.
I drew on my personal experiences, the memory of my friend Darren who died at 25, whom I carry with me for inspiration every day and the love I have for my family and particularly my twin brother, who experienced life differently to me growing up with what was described as learning not coming as easily to him. All of these bonds, experiences and more not mentioned here, helped to fuel my drive to make sure that never again would I fail to do what I felt was the best I could to be there for someone, and to learn how to help people get the best out of themselves.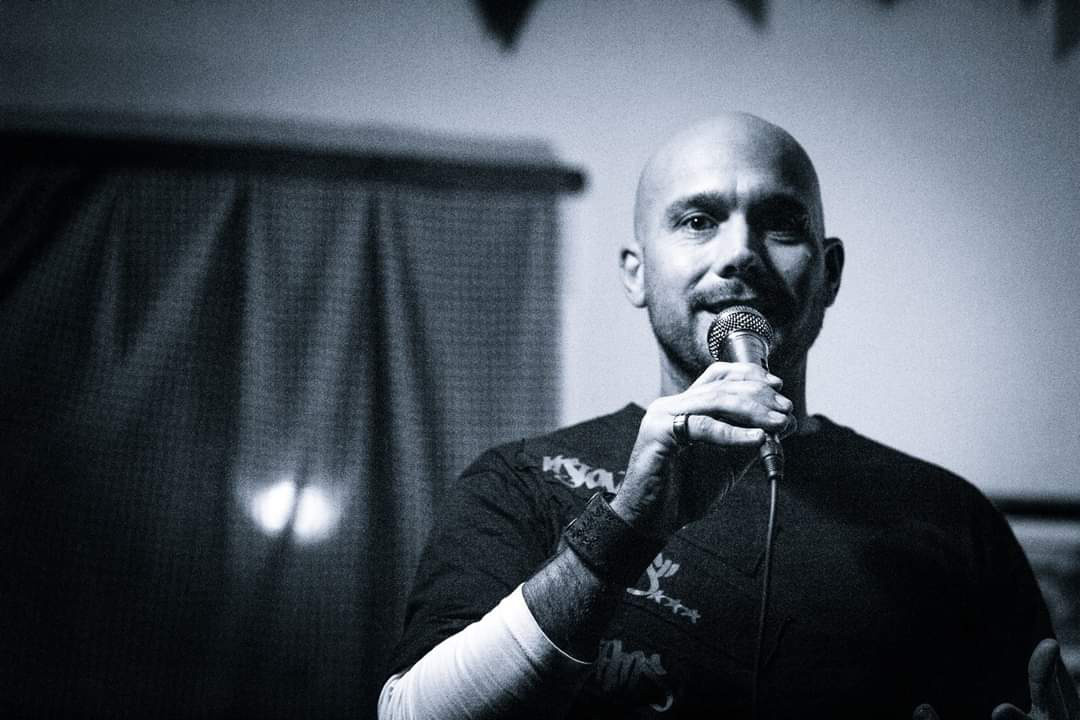 A few business setbacks, frustrating politics, a volatile economy and a crime rate that I wasn't a fan of, led to my decision to come and see what opportunities there might be in the UK. I had my passport, a ticket and three weeks' spending money and that was it.
I've been here five years and it was hard at the start. Colder weather, winter darkness, living in hostels for the first four months then sharing bedrooms in London, flipping burgers in pop-ups, working as an events cleaner and porter and at one stage delivering ladders across the UK, at this stage when people would ask me what I do for a living I would say "whatever it takes" or "I help people reach new heights" about ladder delivery. I managed to seek out helpful organisations that gave me a hand up. I dedicated time to beginning to study, learning and putting a lot of time into volunteering and teaching – coaching and training myself and others, I mentored youths and young offenders for a while too. As well as the men's emotional and mental development side, I've branched out into co-gender leadership development for organisations, with an emphasis on high impact servant leadership and diversity and inclusion.
This last year has been when it's all come together, as XYC-Life, with the opportunity to develop this platform.